Legal profession facing wellbeing challenges
28 Sep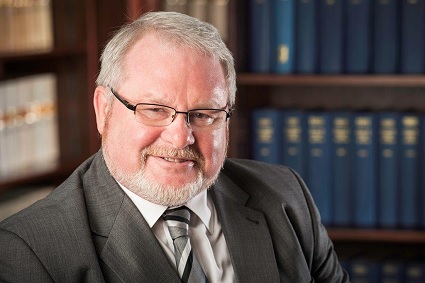 The legal profession is at a high risk of burnout, associated with high workloads, long working hours, and psychologically unsafe working environments, says legal mental health charity LawCare.
The finding was included in Lawcare's Life in the Law research report, which surveyed around 1 700 legal professionals in the UK, Ireland, Jersey, Guernsey and Isle of Man. The research aimed to take a snapshot of the mental health and wellbeing of the legal profession and help inform the actions LawCare believes are necessary to improve the culture and practice of law to better support wellbeing.
"We have been aware for some time that many members of the legal profession have experienced mental ill-health and the results of the LawCare research are of concern," said Gary Allan QC, convenor of the Faculty's Wellbeing Committee. "We are committed to providing assistance and would urge members to reach out if they require help."
The research also revealed that around seven out of every 10 legal professionals who responded had experienced mental ill-health in the 12 months preceding the survey. The majority said they suffered from anxiety either often, very often, or all of the time during the past 12 months, with 22% of them reporting they had times when they felt they were unable to cope.
Only half of the survey respondents said they had discussed their mental ill-health at work. The most common reason given for not doing so was a fear that this would harm their careers and result in financial and reputational consequences. The charity said it was clear that many participants considered the workplace, or their peers, would judge them negatively and that damage to their reputation and career would be long lasting. They would be labelled as unable to cope with the work required to be a legal professional.
In addition one in five legal professionals surveyed had been bullied, harassed or discriminated against.
Things that could make a difference here, said LawCare, were providing management training, implementing regular catch-ups, and working towards a psychologically safe and supportive workplace. The organisation also said the culture and practice of law needed to change and that the improvement of the mental wellbeing of its members was a collective responsibility for the profession.
LawCare will launch the full survey at a free online event today at 5 pm. Tickets can be obtained here. 
The Faculty of Advocates is a LawCare subscriber. Members and staff can access support by calling 0800 279 6888, emailing support@lawcare.org.uk or visiting www.lawcare.org.uk