Douglas Collection
The George Douglas Collection was the first major bequest to the library and was presented in 1695 by the Duke of Queensberry in memory of his youngest son, who died circa 1693 after returning from his Grand Tour. The collection consisted of over 850 volumes of the 16th and 17th century, mostly from continental publishers. The Duke had many of the bindings stamped with his own arms before presenting them, and some books are annotated with the date, place and price of purchase. Faculty of Advocates Faculty Record 198, held at the National Library of Scotland, contains a manuscript catalogue of the donation. During the 18th century the Douglas books ceased to be maintained as a separate collection.  The non-legal part of the collection is held at the National Library.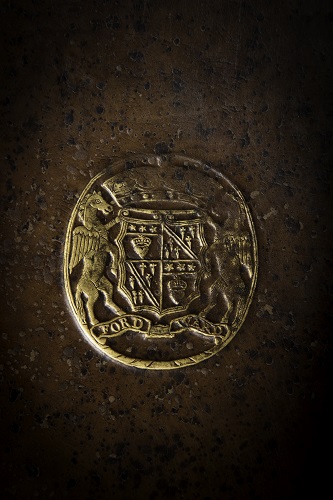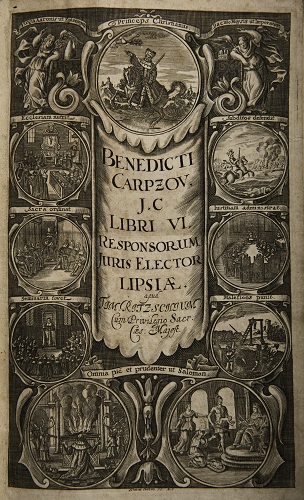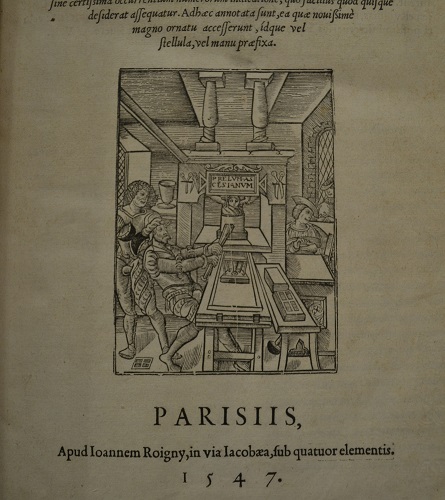 Carpzov, Benedict. Jurisprudentia ecclesiastica seu consistorialis rerum & qvaestionum in ... principis Electoris Saxon. Senatu Ecclesiastico & Consistorio Supremo. Lipsiae, 1665.
Burgundy (France). Consuetudines ducatus Burgundiae, fereque totius Galliae, / per D. Bartholomaeum à Chassenaeo. Parisiis, 1547.