POSTPONED
17 Feb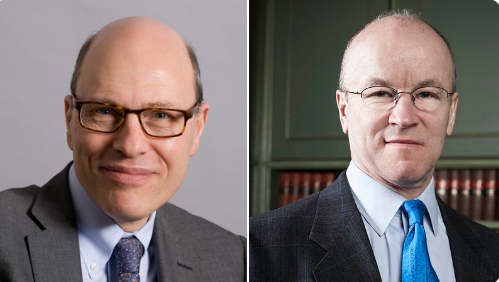 IT IS HOPED TO RE-ARRANGE THIS EVENT FOR A DATE (TO BE CONFIRMED) IN 2021
THE journalist and legal commentator, Joshua Rozenberg, QC, will launch his new book in Scotland at an event chaired by the Faculty's Mungo Bovey, QC.
Mr Rozenberg is guest speaker at a Literary Lunch by BOOKMARK book festival at Ballathie House Hotel, Perthshire, on Sunday, 14 June.
In conversation with Mr Bovey, they will discuss his book, Enemies of the People? How Judges Shape Society, which is to be released in April.
Mr Bovey, Keeper of the Library, said: "The Faculty is delighted to be associated with BOOKMARK, a unique festival in a beautiful part of Perthshire. Our involvement with Joshua Rozenberg is particularly welcome given his distinguished service to legal learning.
"Last year was an interesting time for the law in the UK and I am greatly looking forward to hearing his analysis of the events and their continuing significance."
Details, and how to get tickets, £40 including lunch, here