Faculty of Advocates Free Legal Services Unit
The Unit
The Free Legal Services Unit was established by the Scottish Bar to provide free legal advice and representation by volunteer advocates for those who cannot afford the legal help they need, and who cannot obtain assistance from any other source. 
How Can The Unit Help?
The Unit has a list of accredited advice agencies and it is through referrals by those agencies that applications for members of the public are considered.  if conditions are met and a case is taken on, our volunteer advocates can:
Give ADVICE to people - either in the form of a written opinion or verbal advice at consultation;
or
REPRESENT them in any Court or Tribunal in Scotland; or
Provide assistance with MEDIATION
Free Of Charge
Applications are considered by our Management Committee, whose decisions are final. The Unit seeks to ensure that any advice and/or representation provided will be of the same quality as if the case were funded.
Volunteer advocates do not charge clients for the work that they do. There is an important point to consider however. In certain cases someone on the other side can and does ask for an order that their legal expenses be paid by the client represented by the volunteer advocate. That may be when the client has lost the case, or even a part of the case. Just because the client has had a volunteer advocate will not mean that such an order cannot be made and enforced. 
Pro Bono Legal Work
Pro bono legal work has always been an integral element of membership of the Faculty of Advocates, as part of its work in providing access to justice and meeting otherwise unmet legal need.
When we refer to pro bono legal work we mean legal advice or representation provided by advocates on a referral by advice agencies, accredited by the Faculty, to individuals and community groups who cannot afford to pay for that advice or representation and where legal aid or other funding is not available.
Legal work is pro bono legal work only if it is free to the applicant, without payment to the advocate (regardless of the outcome) and provided voluntarily by the advocate.  Pro bono legal work is always only an adjunct to, and not a substitute for, a proper system of publicly-funded legal services. The availability of appropriately funded legal advice or representation will require to be considered before an advocate undertakes pro bono legal work. The Faculty and its partner advice agencies are committed to working for the improvement of publicly funded legal advice and representation for appropriate cases.
Data Protection Notice
The Faculty of Advocates Free Legal Services Unit will process your information (whether provided by you or by a third party) for the purposes of administering your application and your case.  Processing may include disclosure of your information to third parties such as other advice agencies, voluntary organisations, the Court, legal expenses insurers, trades unions and legal advisers.  The FLSU considers itself to be a Data Processor for these purposes, on behalf of any Advocate taking on this case. On accepting the case, the Advocate will become the Data Controller for this information.  By making an application you confirm that you consent to such processing.    Your information will not be sold to any third party nor used for the purpose of direct marketing.   Case files/documents will be retained for no longer than a period of 10 years following the conclusion of each accepted case (subject to review) and no longer than 6 months should a volunteer not be found.  Cases which are not accepted by the Unit will not be retained following that decision.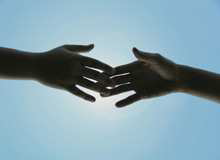 CONTACT DETAILS
Free Legal Services Unit
Advocates Library
Parliament House
Edinbugh
EH1 1RF
Please note that applications to the Unit can only be made through an accredited advice agency, here is a list: List of accredited agencies
Individuals should not submit requests for free legal advice directly to the Unit.
Email: FLSU@advocates.org.uk