Top of the quizzers
16 May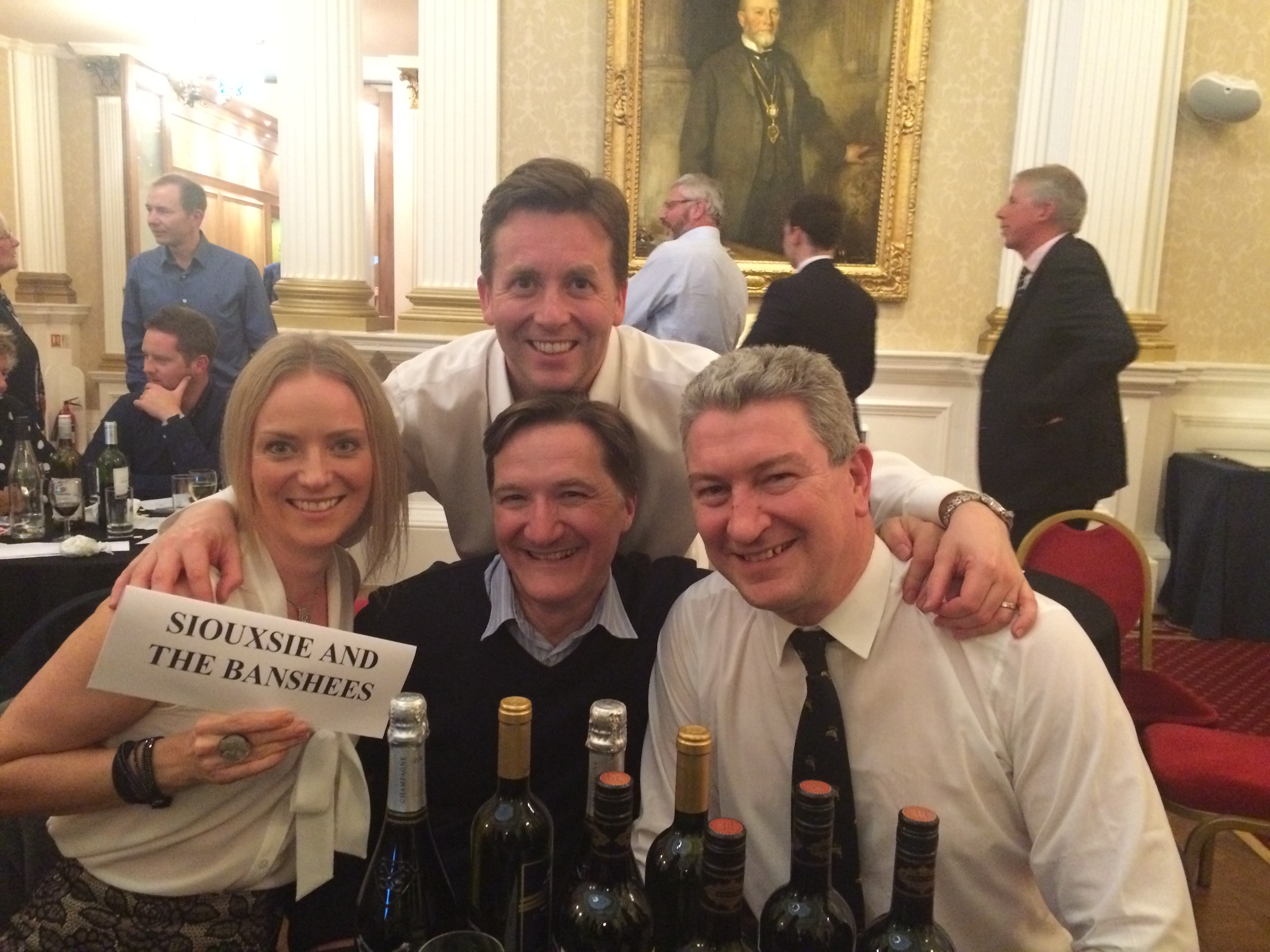 Straight in at No 1 are Siouxsie and the Banshees – no, it's not a throwback to the era of punk, but a quizzing success for a Faculty-dominated team!
Skipper Susanne Tanner, QC, hand-picked her former Crown Office colleagues, Douglas Fairley, QC, and Summary Sheriff Peter McCormack, and added her husband, David Tanner, Sky Sports presenter, for a team to make its debut at the annual quiz of the Company of Merchants of the City of Edinburgh.
Adopting the name, Siouxsie and the Banshees, the team triumphed at the charity event in the Merchants' Hall, Hanover Street, and took the prize of bottles of champagne and wine.
Susanne said: "Our team's combined knowledge of herbs, capital cities, the cast of Friends and the lowest score possible to win a frame of snooker, stood us in good stead for the evening!
"The Merchant Company's membership committee organised the quiz evening as an event for members and their guests, with the proceeds going to the Company's fundraising work."