Robert (Roy) Martin, QC
29 Aug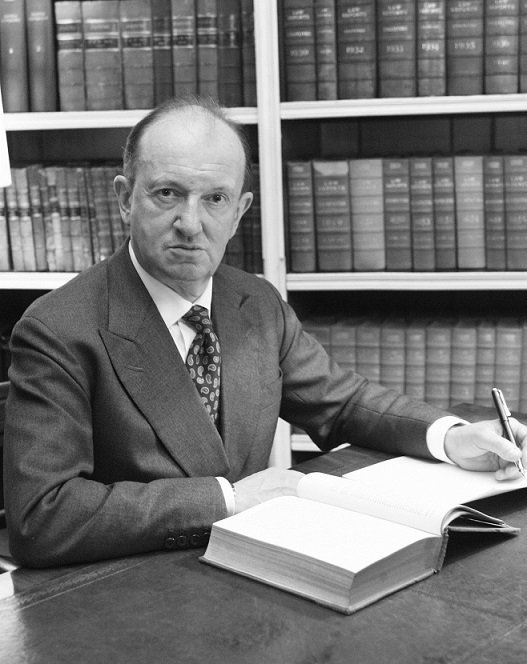 THE Faculty has been shocked to hear of the death of Robert (Roy) Martin, QC, a former Dean and one of the few counsel to attain the distinction of Queen's Counsel in both Scotland and England & Wales. He was 69.
Mr Martin was educated at Paisley Grammar School and Glasgow University, and was a solicitor for three years before being admitted to the Faculty in 1976. He took Silk in 1988.
He was elected Vice-Dean in 2001 and held the post until 2004 when he succeeded Colin Campbell, QC, (Lord Malcolm) and served as Dean until 2007.
Mr Martin called to the English Bar in 1990, and became a "double Silk" in 2008. He was also a member of the Bar of Northern Ireland and the Bar of New South Wales.
Among Mr Martin's many appointments were Judge of the Courts of Appeal of Jersey and Guernsey,  Advocate-Depute, member of the Judicial Appointments Board for Scotland, Chairman of Police Appeals Tribunal, Honorary Professor of the University of Glasgow School of Law, and Honorary Fellow of the Royal Incorporation of Architects in Scotland.
Gordon Jackson, QC, Dean of Faculty, said: "Roy's premature death has come as a great shock to all who knew him. I succeeded him as an Advocate-Depute way back in 1987 and got to know him well over the years.
"As Dean, Roy was a great ambassador for the Faculty. After I became Dean, he was very supportive and his advice on a number of occasions was extremely helpful. When I meet representatives of other bars, his name is often mentioned fondly. Indeed a man who will be much missed.
"Our thoughts are with his wife and family in the loss they are having to bear."