Moot success for devils, but friendship the real winner
25 Jun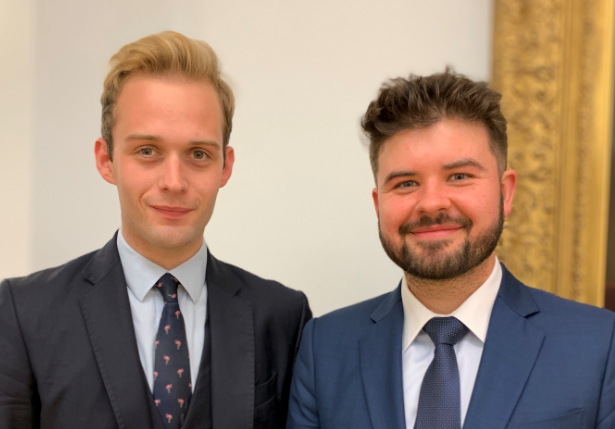 A NEW Moot has helped cement closer ties between the Faculty and the Bar of Northern Ireland.
The event featured devils and trainee barristers appearing before a "First Division" bench in an appeal in a fictional judicial review of the lawfulness of a facial recognition pilot scheme by the police.
Neil Mackenzie, the Faculty's Director of Training and Education, said:  "Last year, I had a conversation with the Interim Director of the Institute of Professional Legal Studies, Queen's University in Belfast about forging closer links between our jurisdictions.  Their trainees and our devils would hold a Moot."
The Moot was held in the Court of Session, where Mark Lindsay, QC, took the role of the presiding judge, sitting with Michael Upton and Donald Davidson. In a close contest, they decided devils Shane Dundas and Michael Way were the winners.
Mr Mackenzie declared the Moot a success.
"All the participants had worked hard, argued effectively, and (perhaps most importantly) found much common ground and friendship afterwards. It was a great start," he said.
Thoughts turn now to making the Moot an annual event, and a return fixture in Belfast next year.