Scottish Bar welcomes new member
05 Nov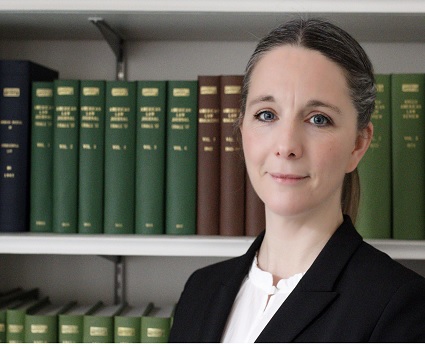 EMILY Bradbury was admitted to the Faculty of Advocates today in a ceremony held in the Reading Room at Parliament House.
She was welcomed as a member by the Dean of Faculty, Roddy Dunlop, QC, and admitted to the public office of Advocate by Lord Brailsford. Ms Bradbury, who has joined Westwater Advocates, worked as a barrister in England and Wales from 2009 and has 11 years of experience in court advocacy. Her experience includes all aspects of family law as well as child and public law.
"The ceremony, steeped in tradition, really did mark the occasion with prestige and made me feel honoured to be admitted to the Faculty of Advocates. I look forward to practising at the Scottish Bar," said Ms Bradbury.