Time running out to book for free event on how to become an advocate
23 Sep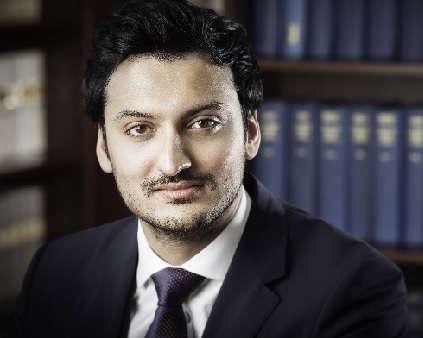 With just a week to go before the "How to Become an Advocate: demystifying the process" virtual event takes place, those interested in attending are being urged to register soon.
Open to anyone interested in a career at the Bar, including students and those in the legal profession, the event is being jointly hosted by the Scottish Ethnic Minorities Lawyers Association (SEMLA) and the Faculty of Advocates. It aims to demystify the process of becoming an Advocate and will cover topics such as the admission process, compulsory exams, available scholarships, the devilling period, and finding devilmasters and stables. It will be chaired by Usman Tariq, Advocate and co-founder of SEMLA.
"The Faculty as an institution has been at the heart of our legal system for almost 500 years. The responsibility falls on all of Faculty's membership as custodians of this great institution to ensure that it thrives in the 21st Century and reflects modern Scotland. As an Advocate I am keen to send the message loud and clear that Faculty wants to attract the best lawyers from all backgrounds, that a career at the Bar is one of the most interesting and rewarding careers in law, and that lawyers from all backgrounds can and do succeed at the Bar," said Mr Tariq.
"My father is a migrant who made Scotland his home. He left school in Govan at the age of 16 and made his career in business. I chose to study law but did not know anyone in the profession and had never heard of Faculty. Looking back, I am grateful that I took the chance to pursue a career at the Bar and I feel privileged to be part of this institution. I want others to have those opportunities. My wish is that events such as this help dispel some of the myths about Faculty, demystify the process of becoming an Advocate and encourage others to consider pursuing a career at the Bar," he added.
Attendees will also hear from Richard Pugh, the Clerk of Faculty who is responsible for admissions, as well as Almira Delibegović-Broome QC and Cat MacQueen, Advocate.
Faculty and SEMLA are particularly keen to encourage the attendance of those from groups that are under-represented at the Scottish Bar including (but not limited to) women; those from an ethnic minority background; those with disabilities; single parents; carers; the care-experienced; and those from families where parents are not university-educated or in professional occupations.
Those interesting in attending this free event can register here. Attendees who have questions they would like answered at the event can send these to deans.secretariat@advocates.org.uk before 5pm on Wednesday 29 September. There will also be an opportunity to ask questions during the event.