Tumbling Lassie Ball hits £100,000 mark
13 Nov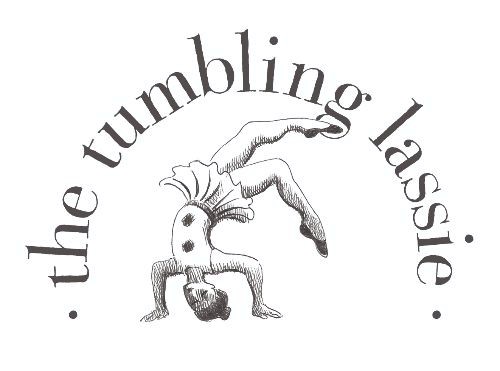 OVER £20,000 was raised for anti-trafficking charities at the Tumbling Lassie Ball this year. 
The Ball is organised by the Tumbling Lassie Appeal which is run by members of the Faculty of Advocates to raise funds for IJM (International Justice Mission) and SOHTIS (Survivors of Human Trafficking in Scotland). The monies raised by this year's Ball takes the total raised since the Tumbling Lassie Appeal began in 2015 to over £100,000. The Tumbling Lassie Ball is now Scotland's largest fundraising event for anti-trafficking causes. 
Guests at the Ball, which took place in Edinburgh last month, heard from representatives from both charities about the real difference made by the funds raised from the Tumbling Lassie Appeal.  
The '1687' cocktail was served, with thanks to the Faculty of Advocates for sponsoring the drinks reception. Highlights of the Ball included "Hamish the Highland Cow", painted live on stage by artist Elaine Johnston, the Prestonfield Stables decked out in black, gold and silver balloons for the "prize tumble", and a live auction conducted by TV's Natasha Raskin Sharp. Lucky guests took home many wonderful prizes kindly donated by local businesses, including the famous Tunnock's Hamper, complete with cuddly toy. The night was rounded off with ceilidh dancing to the sounds of Clappy Doo! kindly sponsored by the Faculty of Advocates Criminal Bar Association.    
Tributes were also paid to Tumbling Lassie supporters, Stephen O'Rourke QC and Tom Cunningham, who have both sadly passed since the last Ball.  Donations in Mr O'Rourke's memory were made, with one lucky guest winning flights, together with a Champagne Lunch, on the Isle of Colonsay, donated in his memory.  
Alan McLean KC, chair of the Tumbling Lassie Committee, said: "As a committee we are absolutely delighted with this outcome for the year's appeal. The generosity that people show, not only in giving to the appeal but also in helping us in so many ways to put on our events, is a constant revelation to us. 
"The story of the Tumbling Lassie may be over 330 years old, but it obviously still resonates with people today. The funds raised will go to our two charities, International Justice Mission and Survivors of Human Trafficking in Scotland, and will make a real difference in the on-going fight to make slavery history, not only in Scotland but everywhere."   
For more details on the Tumbling Lassie Appeal, or to make a donation, go to www.tumblinglassie.com