Dog blog for National Licensing Week
18 Jun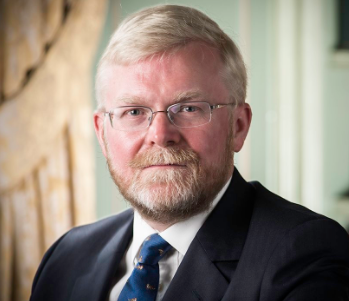 A MEMBER of Faculty is going to the dogs, as part of National Licensing Week.
Scott Blair has taken to the world of blogging as his contribution to the annual event by the Institute of Licensing.
Running until 21 June, the Week has the slogan "Licensing is everywhere" and aims to highlight the role licensing law has on people's daily lives.
Mr Blair has a special interest in canine welfare, and his blog Better Law for our Best Friends in Scotland? looks at Scottish Government proposals to reform the law on the breeding of dogs.
He said: "I was honoured to be asked to add to the current discussion on improving the welfare of dogs and puppies. As someone whose life has been hugely enriched by my own canine companion, I feel strongly that I should use my legal knowledge and skills to give something back and to speak up for those who cannot speak for themselves.
"In writing this blog for this important week in the licensing world, I hope to help further publicise the need for a robust package of measures to tackle both those who put profit before freedom from suffering, and those who support the illegal trade in puppies by buying from such people."