Learn about Sir Walter Scott online
01 Oct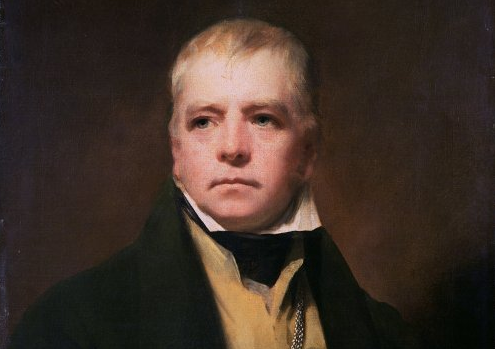 TWO experts on Sir Walter Scott have developed a free online course for people who would like to learn about the giant of Scottish literature.
Professor Alison Lumsden, director of Aberdeen University's Walter Scott Research Centre, and Kirsty Archer-Thompson, collections and interpretation manager for the Abbotsford Trust, give an insight into the man and his work in a massive open online course (MOOC). 
The course, Walter Scott: The Man Behind the Monument, is available through FutureLearn, a digital education platform.
Scott was an Advocate as well as an author and is widely regarded as the Faculty's most celebrated member. A long association between the Faculty and Abbotsford, Scott's home near Melrose in the Scottish Borders, is continued through the Faculty of Advocates Abbotsford Collection Trust which has care of around 9,000 books in the house's library and other items.
Prof Lumsden said: 'The Faculty of Advocates Abbotsford Collection Trust has long supported the care of the books and objects at Walter Scott's home and has been instrumental in making them available for scholarship.
"I would be delighted if you join Kirsty Archer-Thompson and myself in exploring Scott's work, life and legacy. This short course will introduce you to Scott's work, the nature of his collecting activities, and the relationship between his collections and his creativity. It will also invite you to think afresh about his relationship to Scotland and his impact across the world."
Details of the course are here