Tony Graham QC appointed as new FSL Chair
14 Dec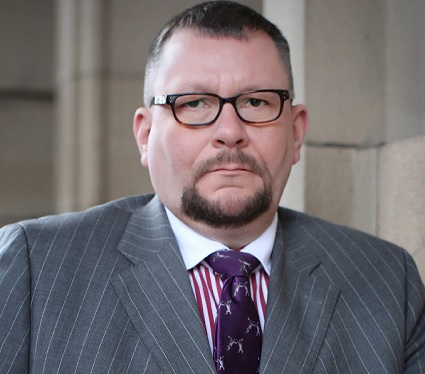 TONY Graham QC, Stable Director at Optimum Advocates in Glasgow, has been elected as the new Chairman of Faculty Services Limited (FSL). FSL is the service company established by the Faculty of Advocates to provide administrative and support services to Advocates.
"The Faculty extends a warm welcome to Mr Graham as he steps into the role. We have no doubt that he will add significant value to FSL in the years ahead," said Roddy Dunlop QC, Dean of the Faculty of Advocates.
"I am delighted to have received the endorsement of my peers," said Mr Graham. "Since I called to the Bar I have considered the services provided by FSL a fundamental support to members and I look forward to ensuring the ongoing relevance of the FSL to members, solicitors and other involved parties in the future."
Mr Graham called to the Scottish Bar in 2002, and became a QC in 2017 after being regarded as a "Senior Junior" Counsel for a number of years. He practices mainly in the High Court of Justiciary and enjoys one of the busiest High Court practices of the Criminal Bar.
He has represented his stable on the Faculty Services Limited Board since 2011 and previously served a number of terms on the committee of The Scottish Criminal Bar Association. He was appointed as an Advocate Depute Ad Hoc in 2006.
Mr Graham replaces Geoff Clarke QC, who stepped down after three years in the role. "We would also like to offer our thanks and appreciation to Geoff Clarke QC for his contribution to FSL as outgoing Chair," said Mr Dunlop.